Songhoy Blues shows Amsterdam Paradiso Mali does have rockbands
|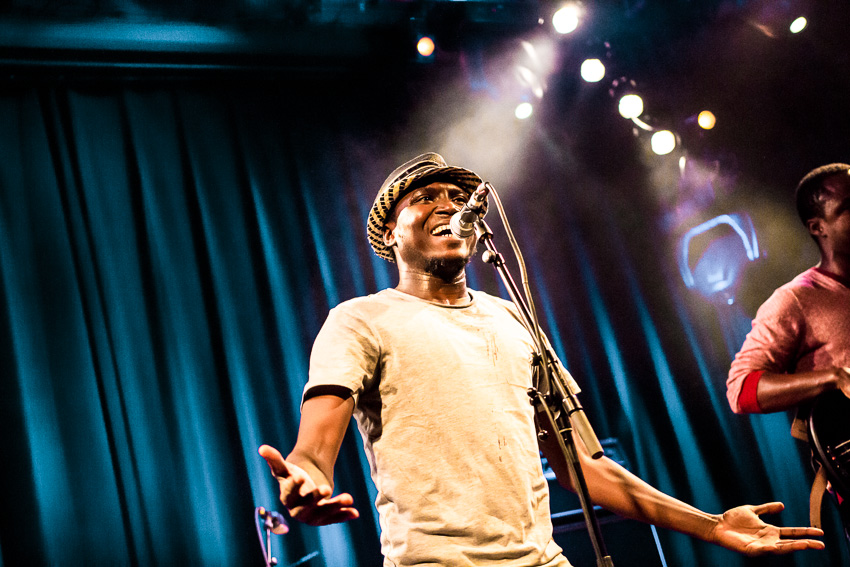 They might not be that known in the Netherland, yet the Kleine Zaal of Paradiso – Amsterdam, Netherlands – is packed with people waiting for Songhoy Blues. This band from Mali easily sells out a venue in England and soon the rest of the world will follow. With a short delay the show is ready to start in Paradiso and the first second Songhoy Blues starts to play the crowd starts dancing. From that first note till the last one, it's impossible to stand still. These gentlemen don't need a setlist and play song after song, each one of them a hit potential. They not only make great music; the Boyband factor Stephen Budd mentioned is shown to the audience by the great facial expressions and comical wild dancing of singer Aliou. 'Nick' and 'Wayei' are nice examples of this.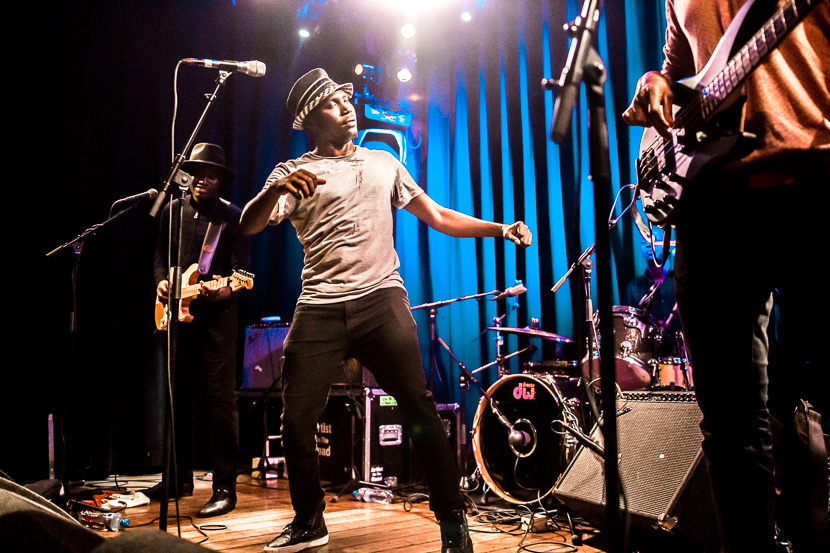 Next song 'Sekou Oumarou' is one to completely be mesmerised by the sounds make you want to drift off in your own mind. Something the singer also seems to do. The bassline picks you up and you're in an instant groove. With 'Irganda' they let the people hear that Africans also know how to rock, and 'Al Hassidi Terei' is the song that makes everybody mental. Maybe this is why it is the favorite song of Oumar to perform live. A song to dive into and just let all the limbs fly around.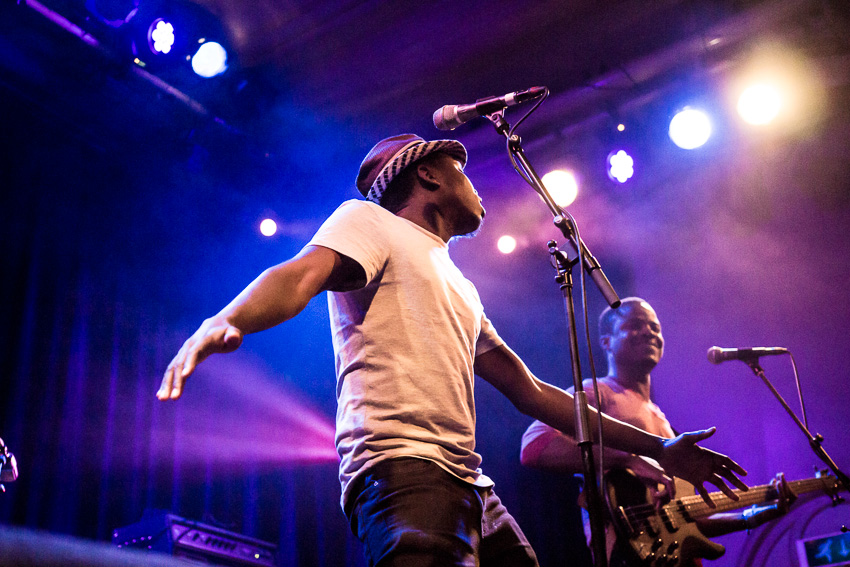 The set is closed with 'Soubour', Aliou's favorite, and the singer also grabs his guitar. But what strikes us is how lightly the fingers of Garba touch the strings.
The audiences does love these guys and show their appreciation with a cheer that last ages. Songhoy Blues must give in to the request for more and for one more song they took to the stage. So why not the song that made everybody dance? Okay, you allright?" asked Aliou. "We're all gonna dance together!" And from the front to the back of the room everybody mooves to the sound of "Al Hassidi Terei' on last time. They hopefully play in bigger venues next year, Songhoy Blues deserves that.
Foto's (c) Stephanie Free